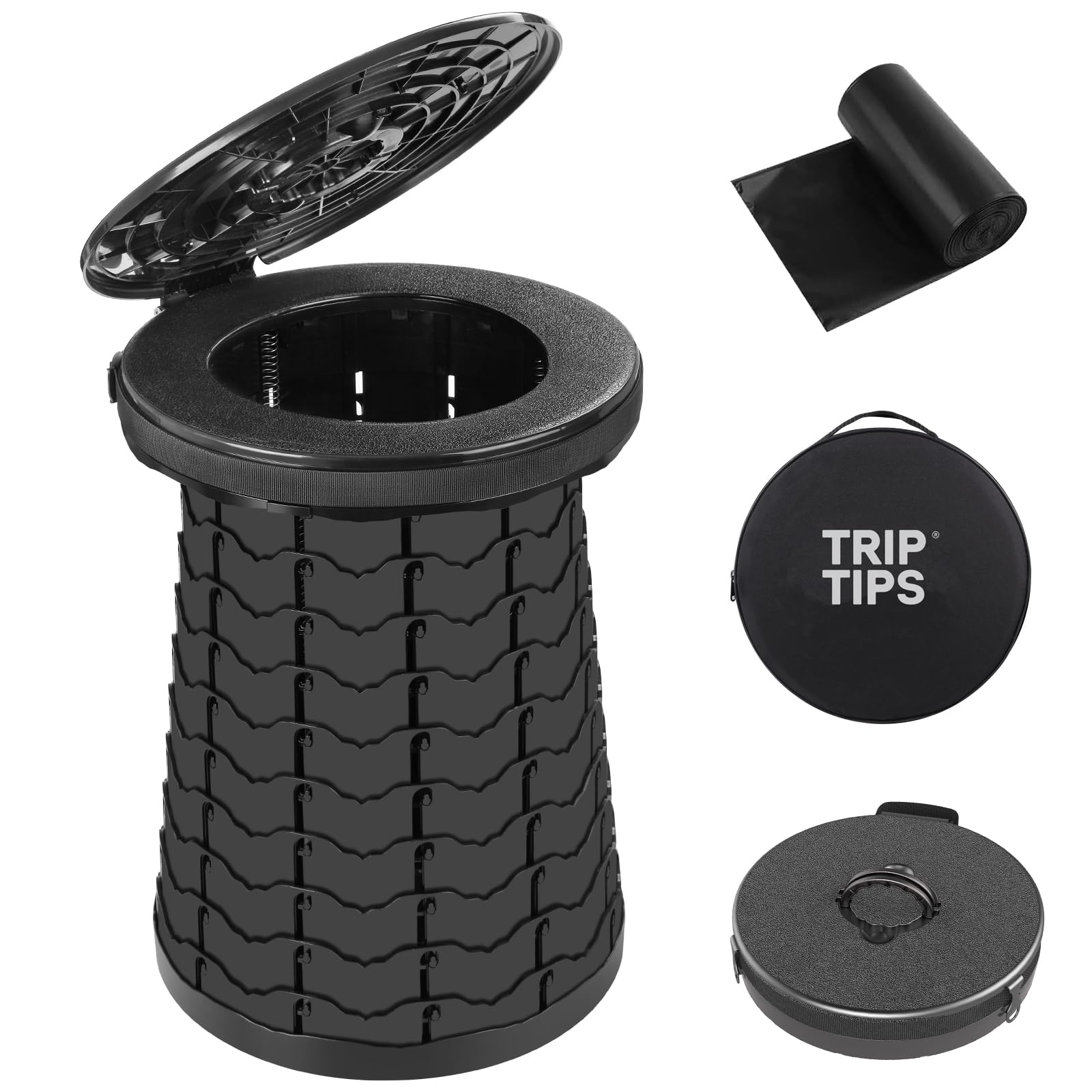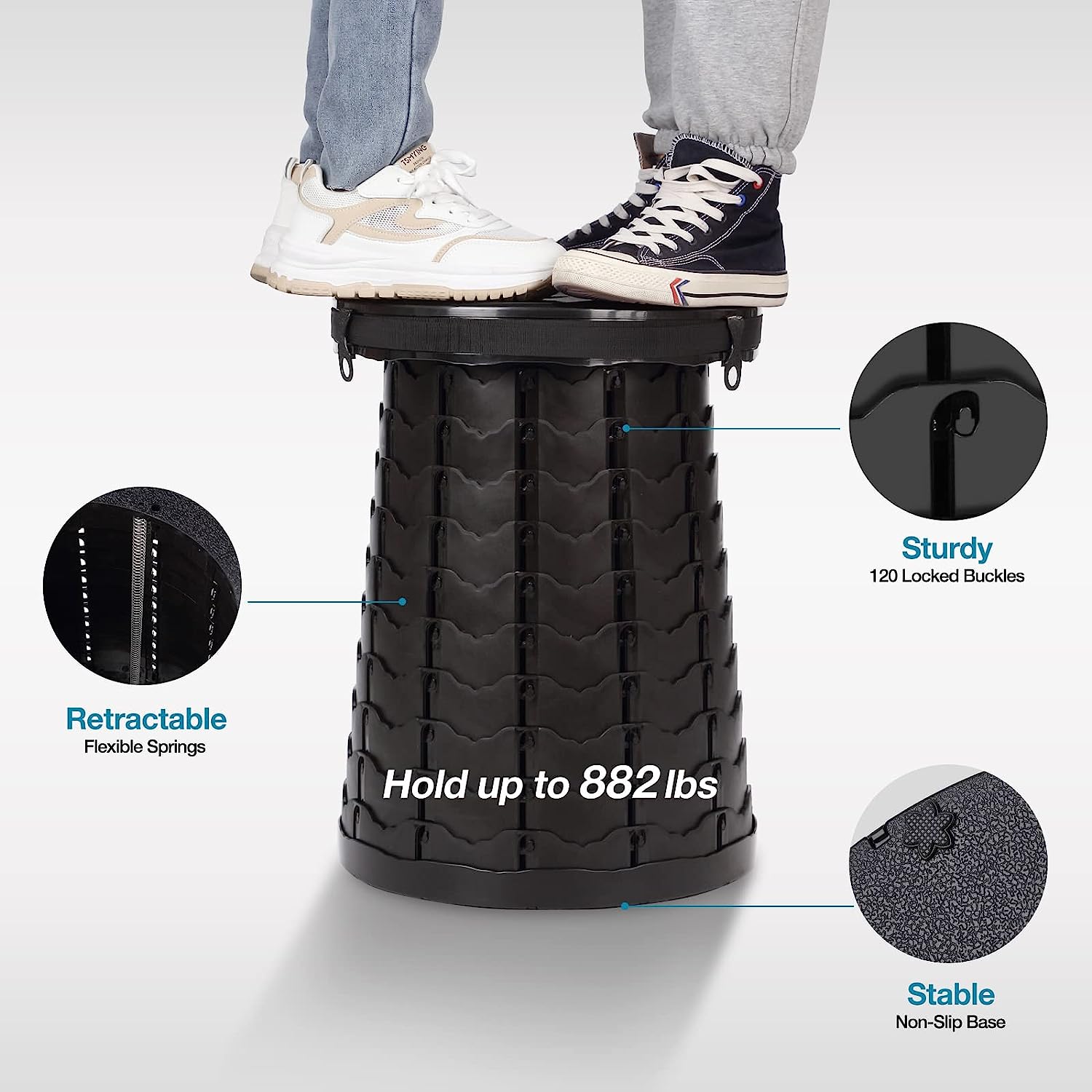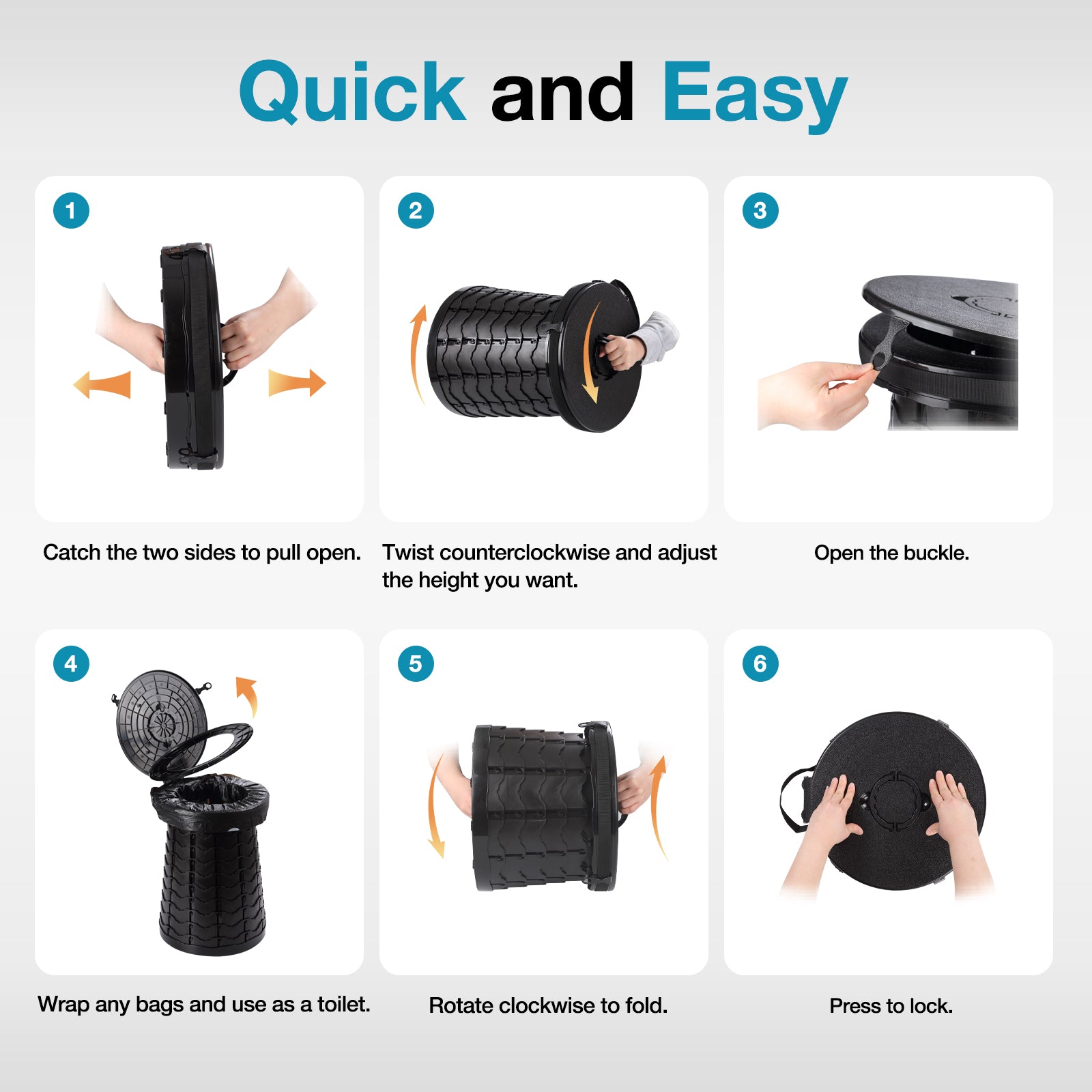 TRIPTIPS Upgrade XXL Retractable Portable Toilet for Camping Height Adjustable Travel Toilet Camping Toilet Portable Toilet for Adults, Kids
---
【HEIGHT ADJUSTABLE】 Are you looking for a portable toilet that is height adjustable and could be folded down to a small size for easy transport? Here it is! TRIPTIPS retractable portable toilet is designed with innovative fish scale structure, by which you could freely adjust any height you want from 3.14 inches to 19.7 inches within 10 steps. Whether elderly or children, men or women, can always find a comfortable height for themself.
【EXTRA LARGE】 As we know, the foldable toilets on the market are generally not high enough for adult men. So we increased the height of this toilet to 19.7inch, which is very suitable even for man use. In addition to this, We widened the seat cover, making you feel more comfortable when sitting on it.
【QUICK& EASY】 One pull and twist clockwise to start using instantly! Make sure all buckles are locked firmly before sitting. After use, just rotate counterclockwise and press it to a disk for easy transport. This folding toilet is small and lightweight, only 4.4lbs, easy to carry! You could easily place it in your backpack, luggage or cars.
【STURDY & DURABLE】 Modified ABS plastic material, 120 locked buckles with 3 internal retaining springs and non-slip bases make the toilet remarkable stability and durability. Load capacity reaches 882 lbs far more than others. Providing a safe, compact and comfortable travel toilet is always what we want to do for our customers around the world.
【MULTI-FUNCTIONAL】 Functional cover design, makes you free to switch various modes of use, as a camping toilet, a collapsible stool, a storage box,a side table or a trash can. It is not only a perfect portable toilet for camping, hiking, long trips, fishing, boating, traffic jam etc. But also a good portable potty for adults and kids indoor.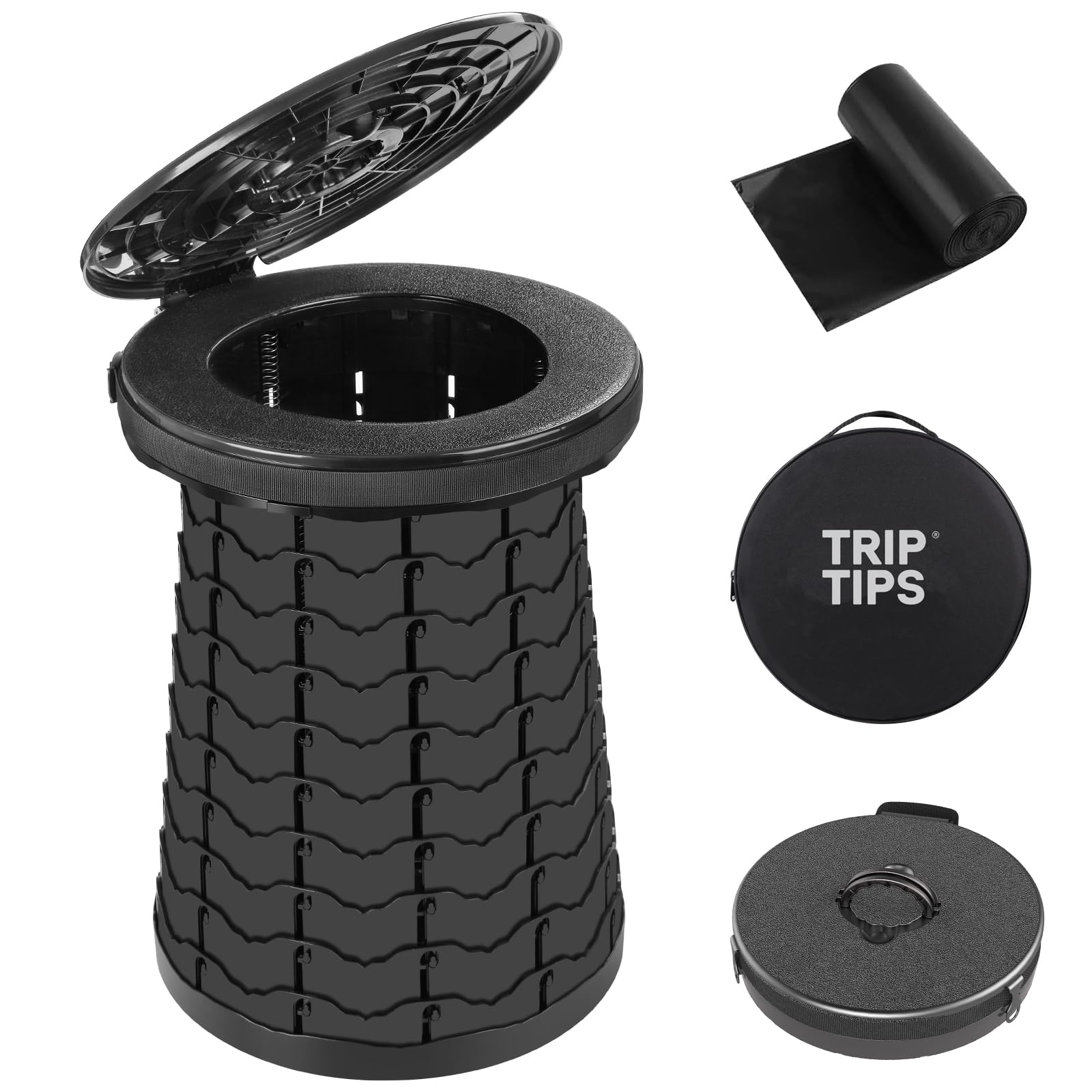 This product has no reviews yet.