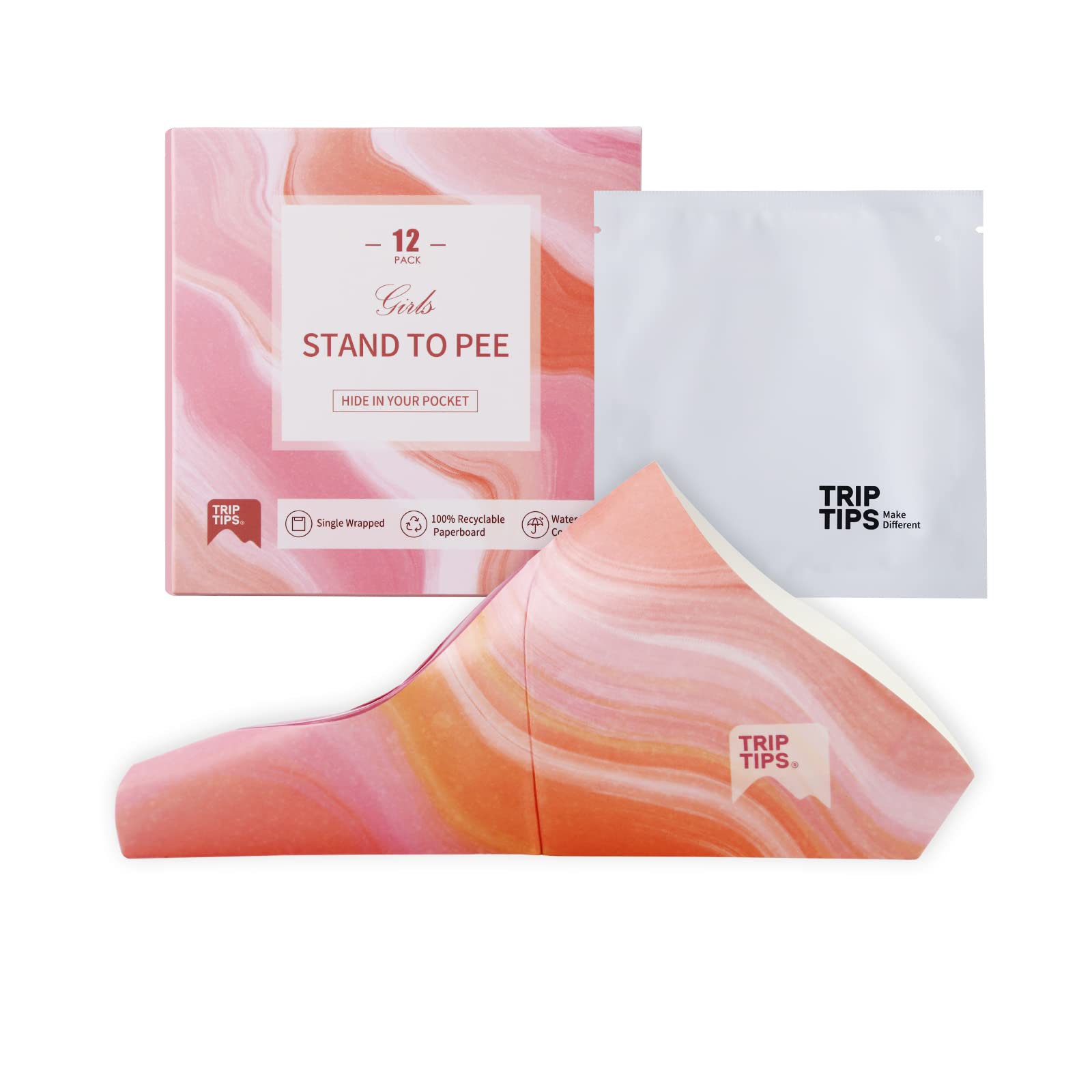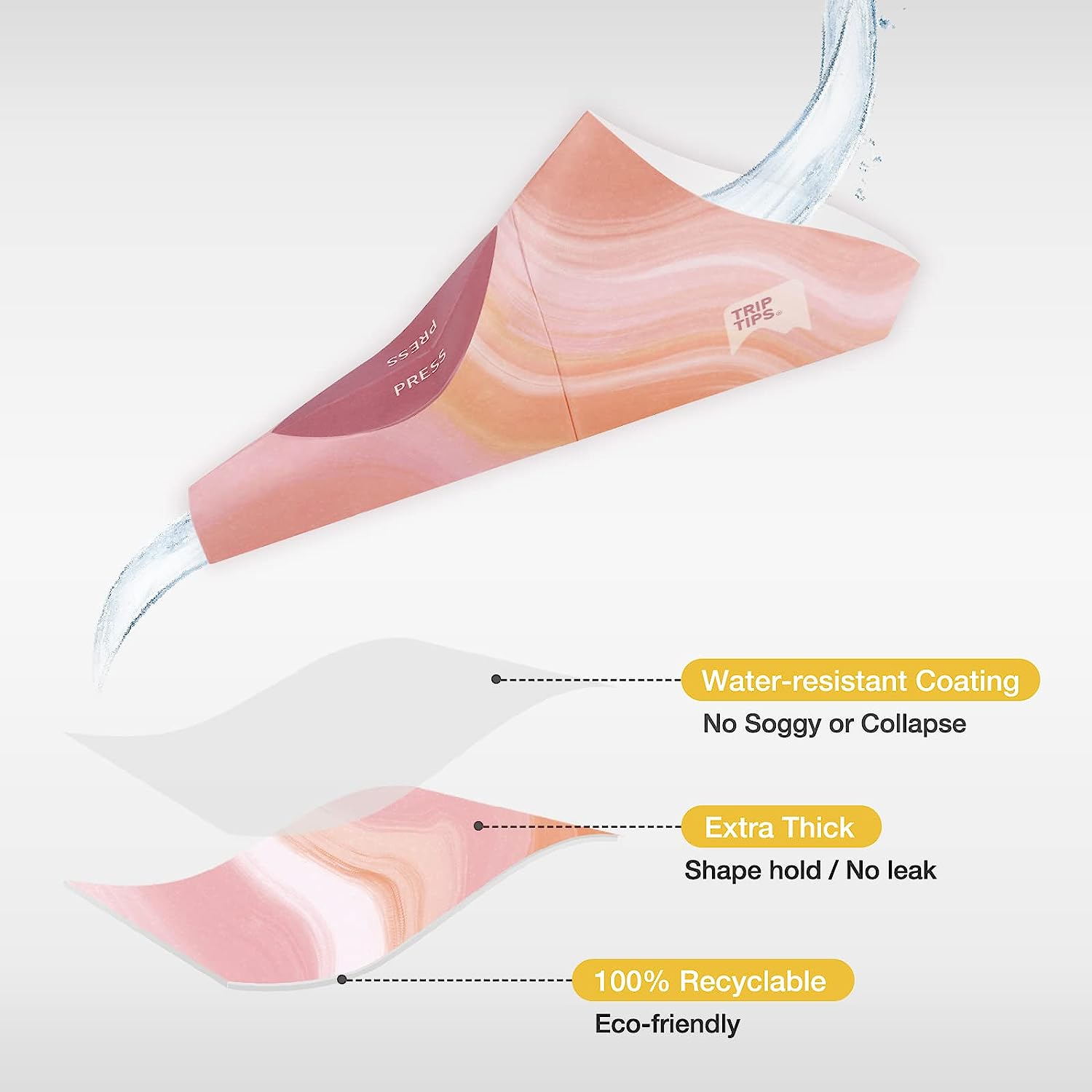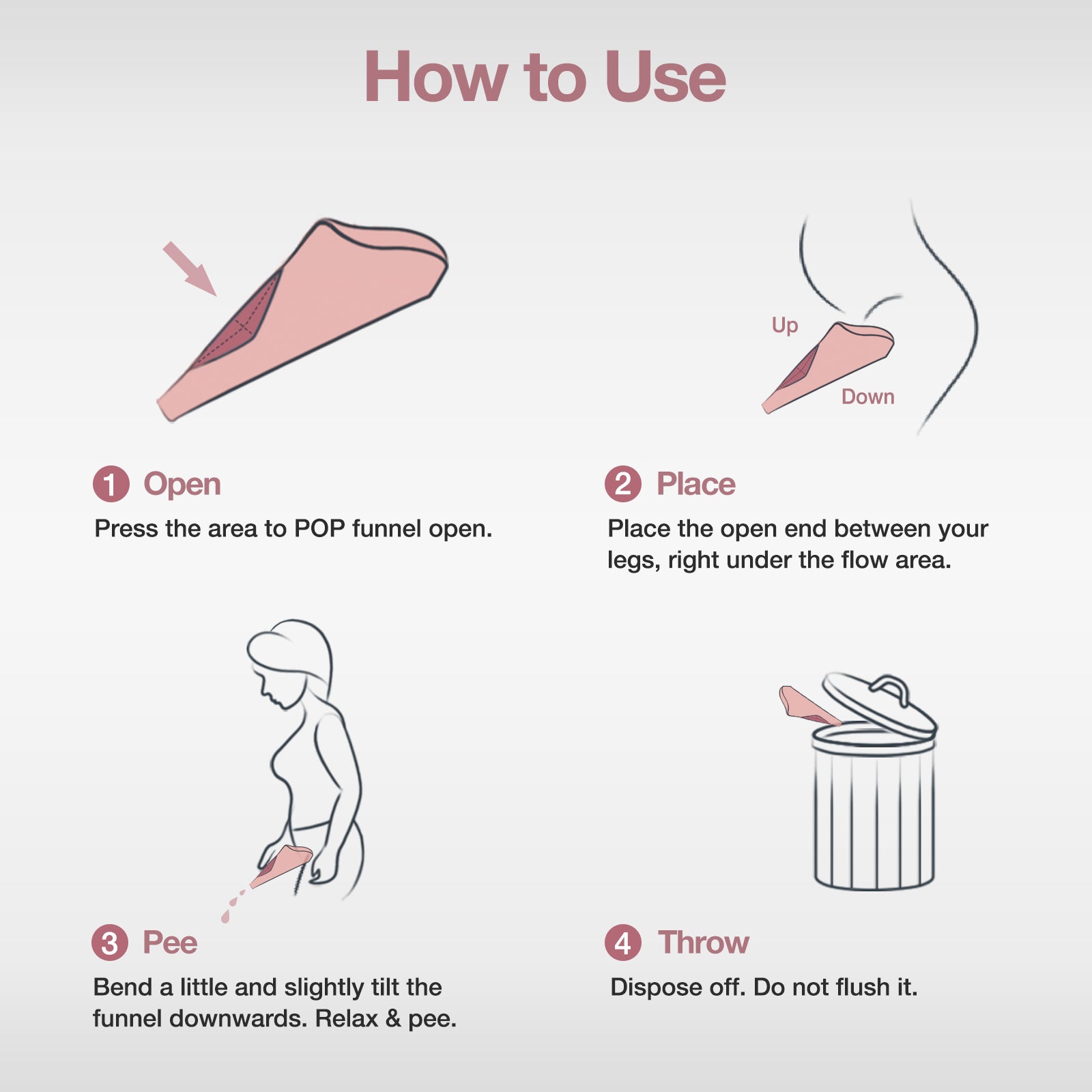 TRIPTIPS Female Urinal Disposable Female Urination Device Urinal for Women Foldable Pee Funnel for Women Waterproof Paper Stand and Pee Cup for Public Toilets, Traveling, Camping (Pack of 12)
---
【FREE TO GO】TRIPTIPS disposable female urination device makes women stand and pee as convenient as men, no more squatting or sitting on dirty public toilets. Just pop the pee funnel open in seconds, very quick and easy!
【SECURE &HYGIENIC】 Body-fitted wider opening and extra long funnel bring you a more secure experience. No Leak, No Spill, No Overflow, No Mess on your cloth or feet. After peeing, move the back end up along to scrape there clean, No wipes are needed any more. After use, just discard off, New - Fresh - Clean each time!
【DISCREET &PLEASANT 】12 packs with single wrapped, can be folded into a small size and fits easily in your pocket and purse. Vivid marine life design makes peeing more relax and pleasant.
【RECYCLABLE & NO SOGGY】Extra thick and water-resistant coating paperboard won't get soggy but keeps its shape and easy to hold. 100% recyclable material, eco-friendly.
【IDEAL COMPANION】TRIPTIPS Female urinal fits for girls and all ages women. Handy for public toilets, road trips, camping, hiking, medical needs and pregnant women. No infections and germs any more!
This product has no reviews yet.