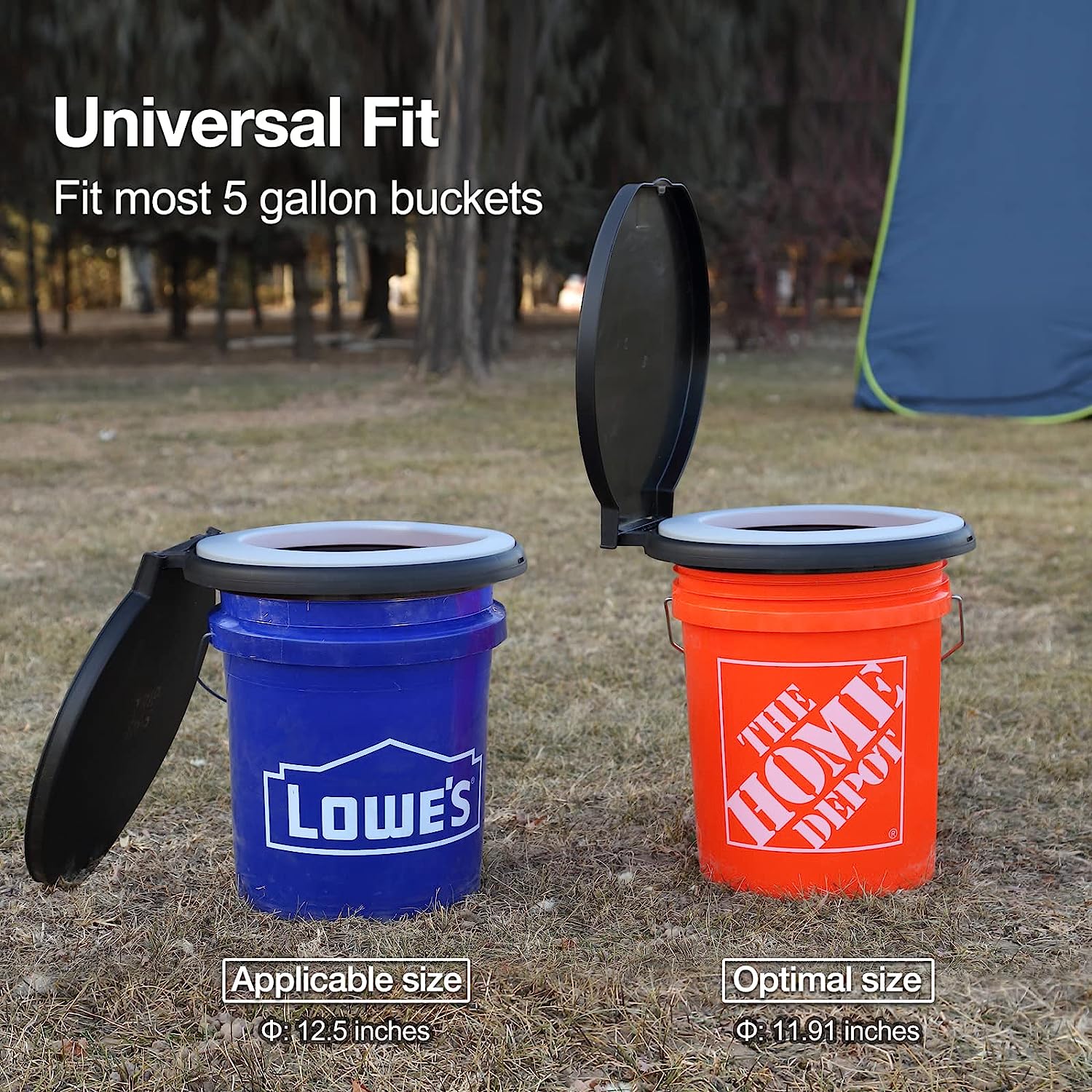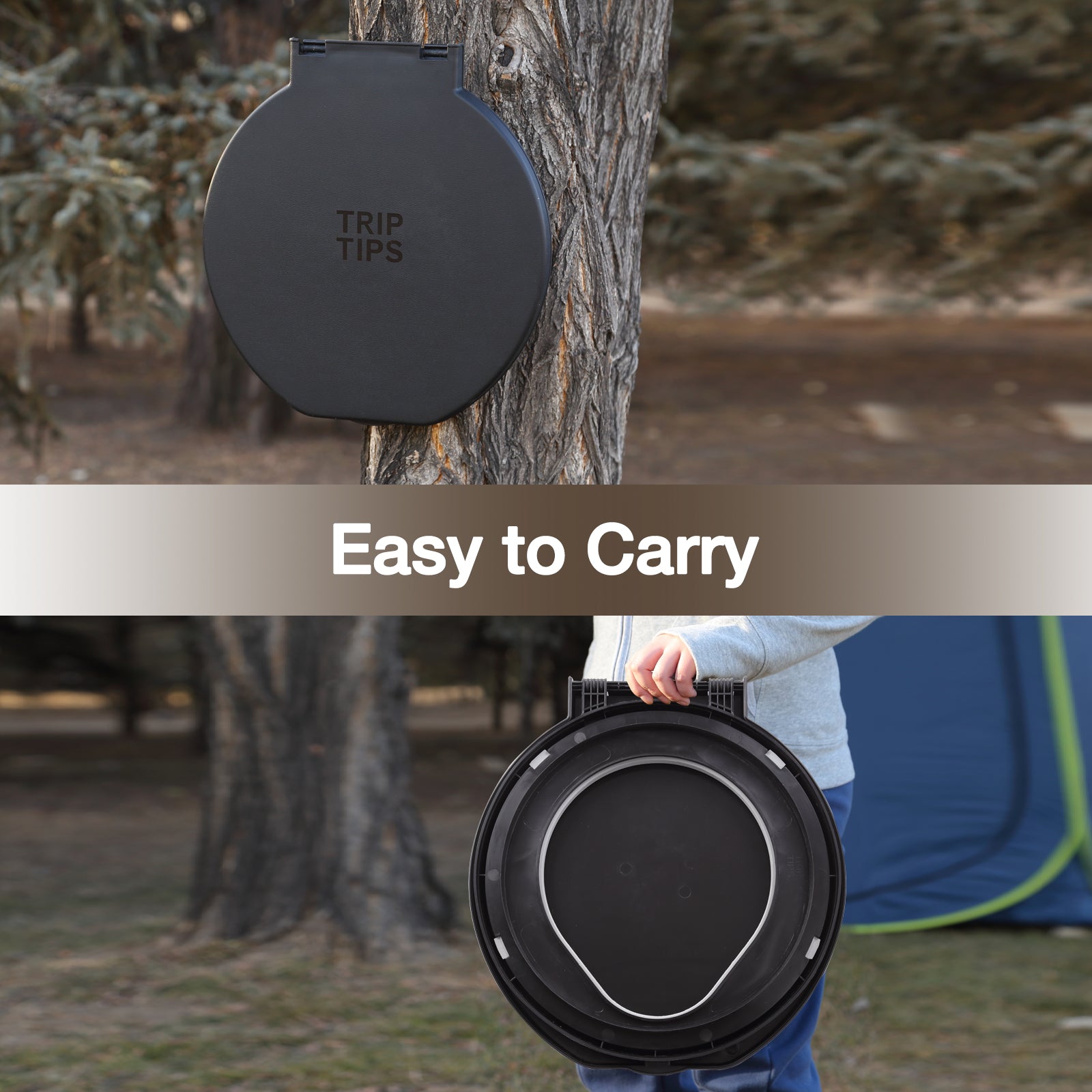 TRIPTIPS Bucket Toilet Seat with Soft Cushion, 5 Gallon Bucket Toilet Seat with 270°Rotatable Lid,XL Portable Toilet Seat for 5 Gal Bucket,Luggable Loo Camping Toilet Seat for Adults and Kids
---
【More Comfortable】TRIPTIPS bucket toilet seat is made with a cushiony seat,which is soft and ensures you won't feel too cold in the winter or too hot in summer. +50% widened area of support would provide ultimate comfort. Take it with you and enjoy luxurious relaxation!
【Universal Fit】Fits most 5 gallon/19 liter buckets (11.91" -12.5"diameter), and snaps on in seconds. Plus, it securely latches on and comes off just as easily. Bring convenience wherever you go with TRIPTIPS portable toilet seat! Recommended brands for buckets: The Home Depot(Φ 11.91" -Optimal size), Lowe's(Φ 12.5" -Applicable size).
【More Hygienic】The bucket toilet seat is designed for ultimate cleanliness! The 270-degree swivel cover keeps your back away from any mess, while the removable PU cushion is washable and easy to clean. Enjoy a hygienic bathroom experience with every use!
【Sturdy & Durable】Made of high-density polypropylene, and reinforced with multiple supporting beams, so you can be sure it can handle up to 300 pounds. Feel secure knowing it's designed with safety in mind!
【Easy to Carry】The 5 gallon bucket toilet seat is the perfect travel companion! Designed with special grooves on the back for easy gripping and hanging. Perfect for camping, boating, road trips, fishing, hiking, and hunting.
This product has no reviews yet.