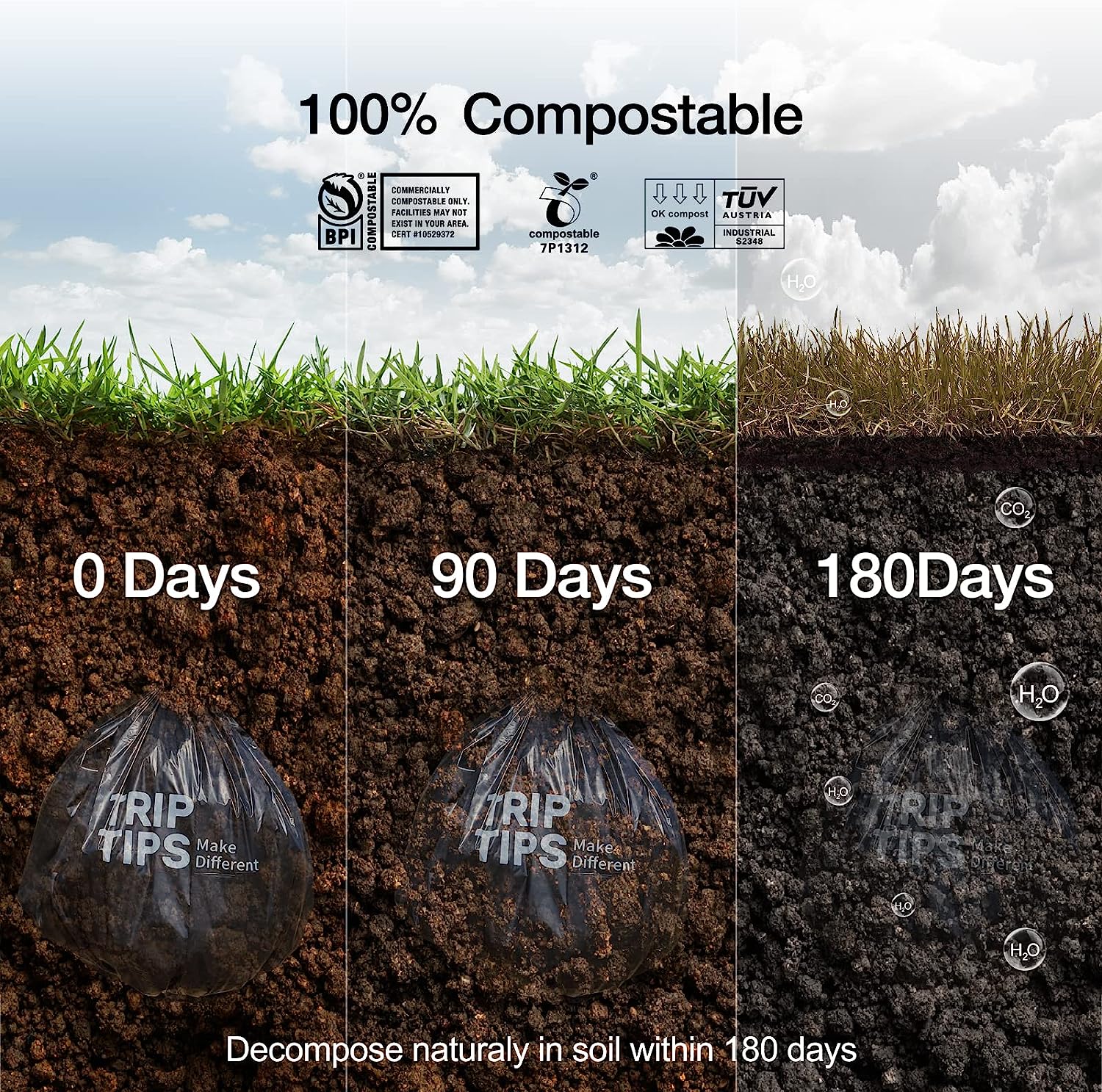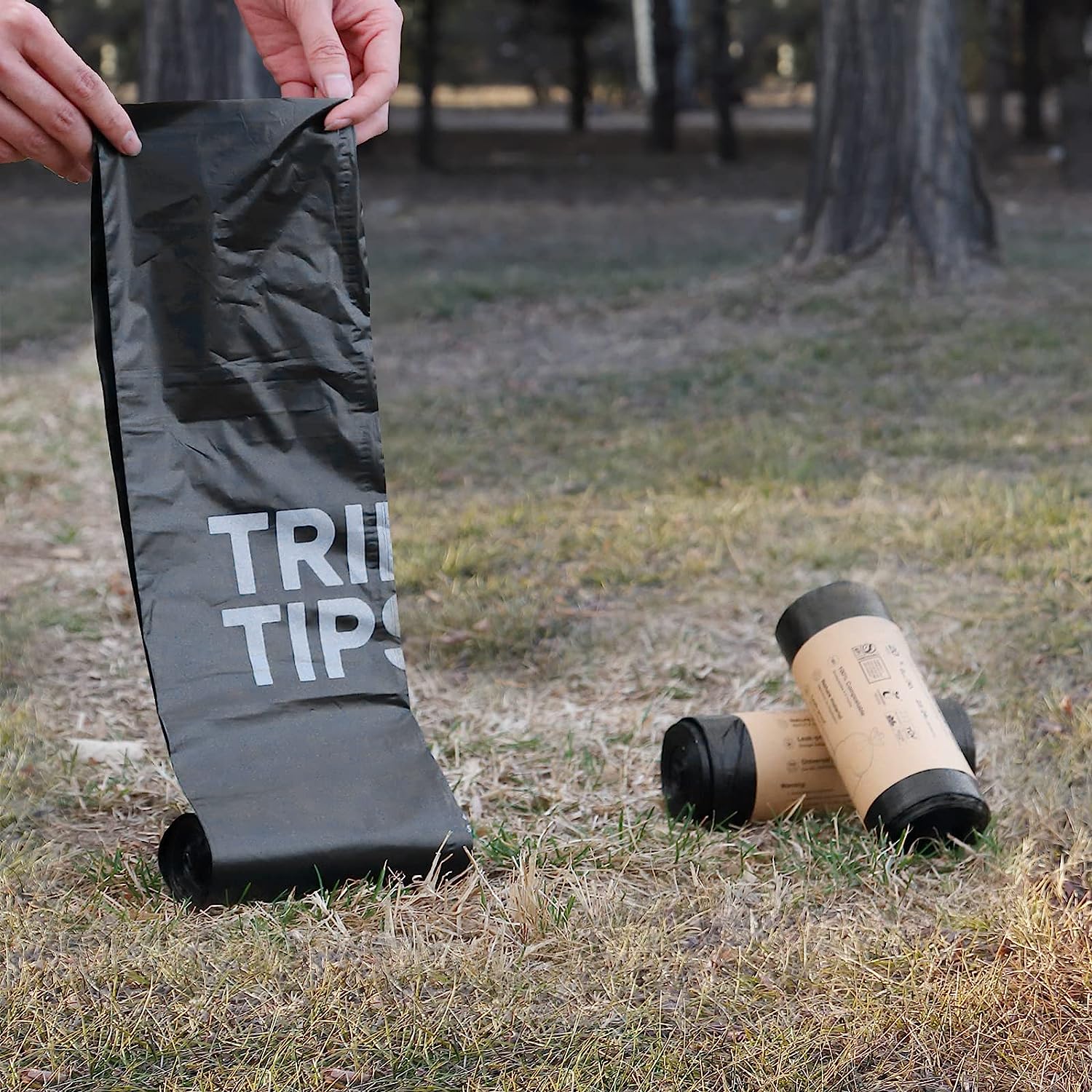 TRIPTIPS Biodegradable Portable Toilet Bags 8 gallon|40 Count Camping Toilet Bags for Portable Potty, 100% Leak-Proof
---
【100% COMPOSTABLE】 These portable toilet bags are made from plant-based materials, all natural, polyethylene-free and safe for the environment.Just simply bury it after the day's use. It will decompose naturally in soil in 6 months.Certified by TUV OK Compost industry, US BPI, DIN CERTCO adzuki bean sprouts 7P1312 degradable requirements.
【LEAK-PROOF】 24h No seep No leakage! Most compostable toilet bags will experience water seepage after few hours,because of the addition of corn starch to the material which is easily soluble in water. After rigorous testing and screening, we eventually found that the only way to truly make a compostable bag that would not leak for 24 hours was with a material that contained only pbat and pla and no starch. So we ended up using this more expensive compostable material to make our toilet bags because we firmly believe that toilet liners had to be waterproof for at least 24 hours in order to provide a better experience for our consumers.
【UNIVERSAL FIT】 TRITIPS 8 gallon camping toilet bags are suitable for most standard portable toilets, camping toilets and 5 gal buckets. No need to bother about what size toilet waste bags to choose, more easily enjoy the outdoor life.
【MULTI-USE】 These camp toilet bags could be used not only as portable toilet bags for camping, but also biodegradable trash bags outdoors, car trash can bags for travelling, RV waste bags for long road trips,etc.
【NO MUSS】Each porta potty bags is sturdy and easy to use.It could bear 11-15 lbs, with octagonal bottom design, puncture-proof, no need to worry about damage. Black color, no more yuck. More natural than traditional bucket toilet bags, won't muck up Mother Nature!
This product has no reviews yet.