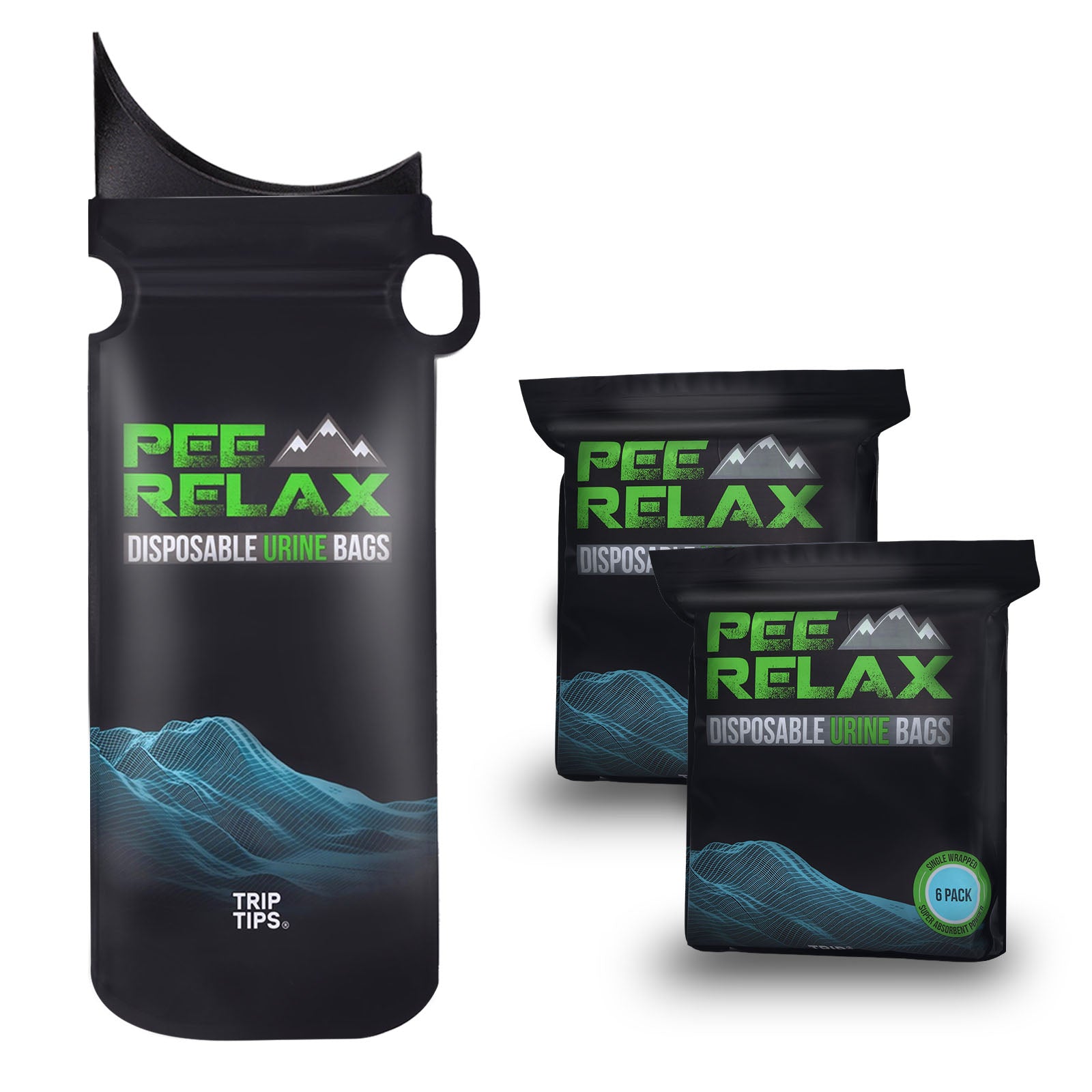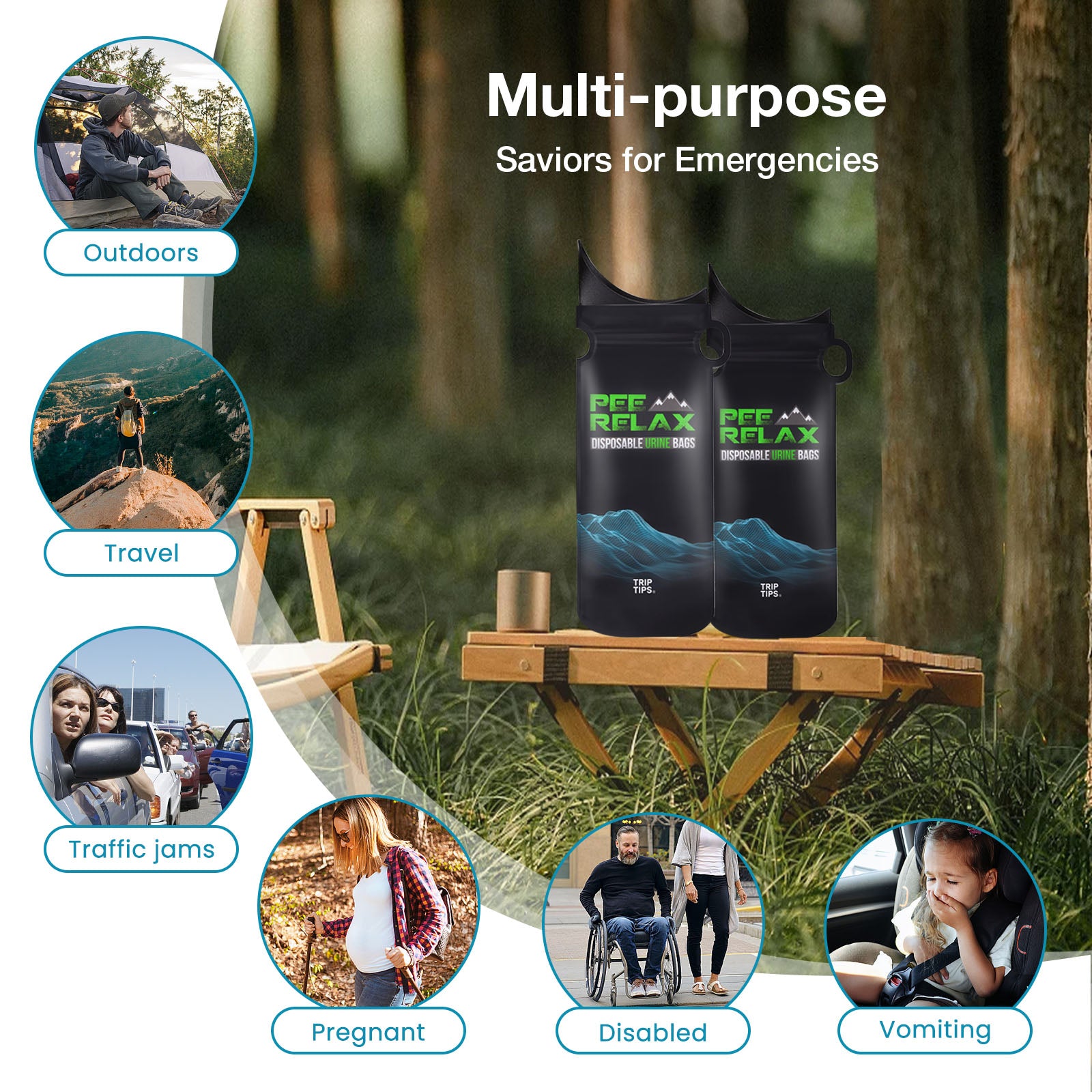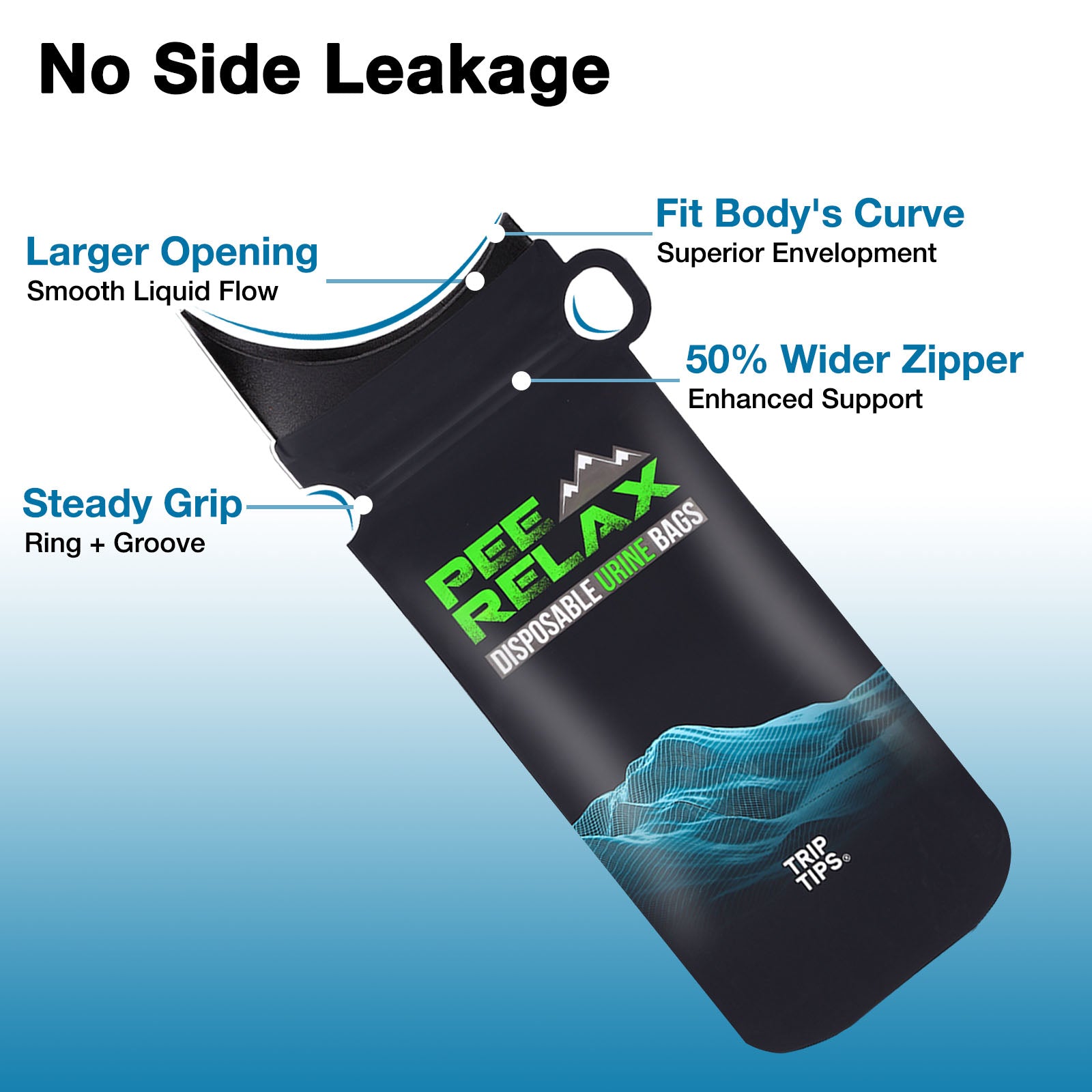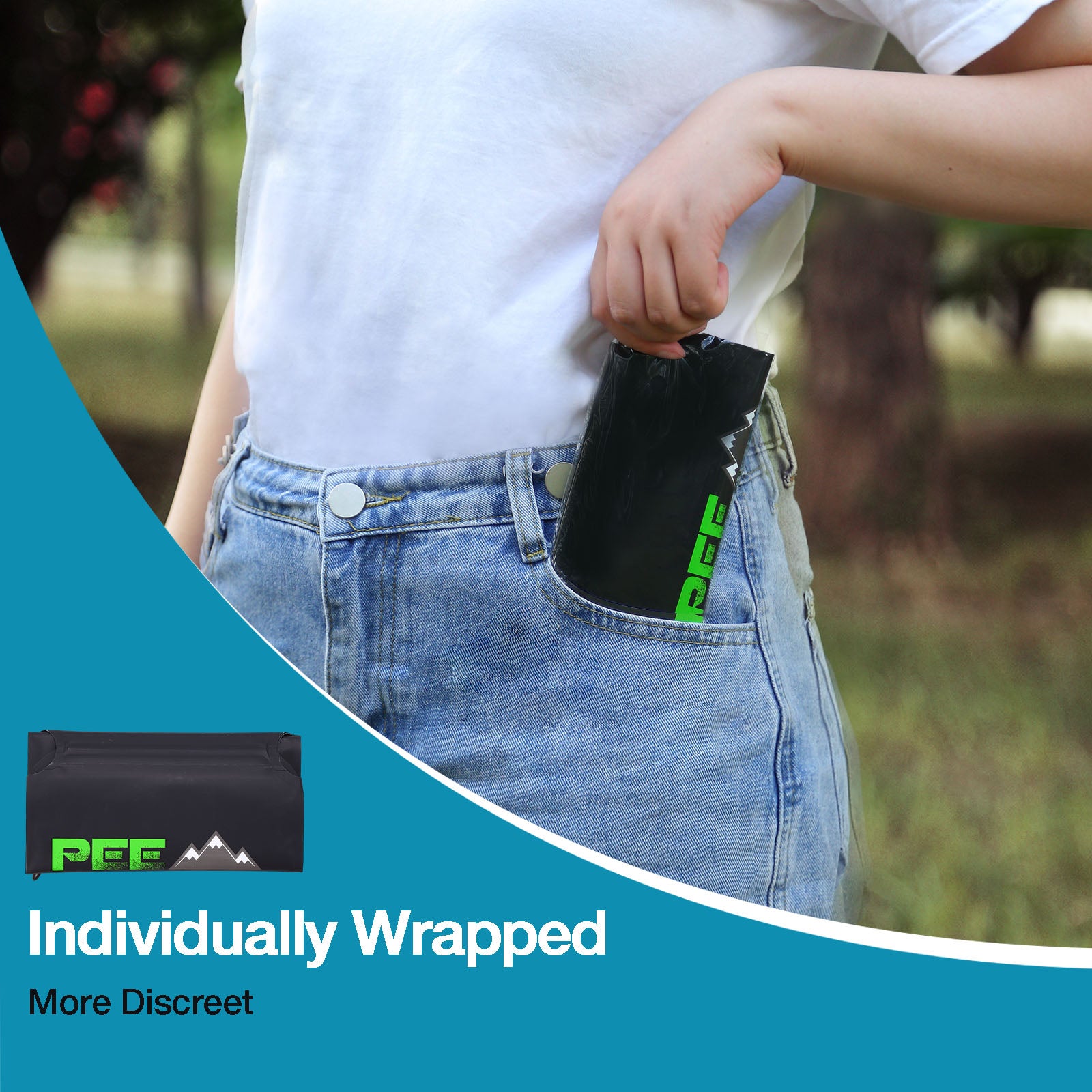 TRIPTIPS 1000cc Pee Bags for Travel for Women Men Kids, 12Pcs Disposable Urine Bags for Travel, Emergency Car Urine Bag Leak-Proof, Disposable Urinals for Men Portable Urine Bag
---
【1000cc, Used More Times】Embrace the ultimate convenience in TRIPTIPS disposable urine bags! It's a portable toilet and vomit bag in one. Perfect for outdoor activities, travel, traffic jams, car-sickness, vomiting, and more. With a massive 1000cc capacity, 25% larger than others, giving you more usage times. Plus, the back features clear measuring lines for easy monitoring, you'll always know liquid levels. Be prepared for any situation, peace of mind is just a step away!

【No Side Leakage】Say goodbye to leak and discomfort with our pee bags. Larger opening ensures smooth liquid flow. After many tests and modifications, our opening has a perfect curve, ensures superior containment for men and women. Grip area has wider, sturdier sealing zipper to easily hold the opening, prevent leaks from deformation of the grip. Convenient groove and ring on both sides enable effortless one-handed operation. Trust in our user-friendly design for ultimate comfort and reliability

【Quick Super Absorb】Our emergency urine bag comes with a 15g pack of poo powder, making it stand out from competition. Unlike other products with less effective absorbent pad or 10g powder, our poo powder with quick gelling formula transforms liquid into solid gel within 15″! Each pack can absorb up to 1000cc of urine, that's hundreds of times its own volume! Plus, it comes with a water-soluble film. No need to struggle with tearing the package – it dissolves in water, convenient and quick!

【More Leak-proof】No more leaks, no more worries! The body of our portable urine bag is made of a secure, leak-proof 3-layer composite material. It has a tighter sealing strip, which guarantees to lock in liquids with ironclad confidence. But that's not all! Within a mere 15 seconds, the poo powder inside the bag transforms any liquid into a solid, eliminating the risk of leakage entirely. Yes, you read that right - no more unpleasant surprises or messy clean-ups!

【Portable & Discreet】TRIPTIPS disposable emergency pee bags are the true saviors when nature calls. Individually wrapped for effortless carrying in your pocket or bag, they are the perfect restroom-on-the-go solution. With a sleek black design, these bags keep your business private, hiding the contents from curious eyes. No more awkward moments in public! Carry our urine bags with you now and embrace worry-free adventures, anytime, anywhere!
This product has no reviews yet.