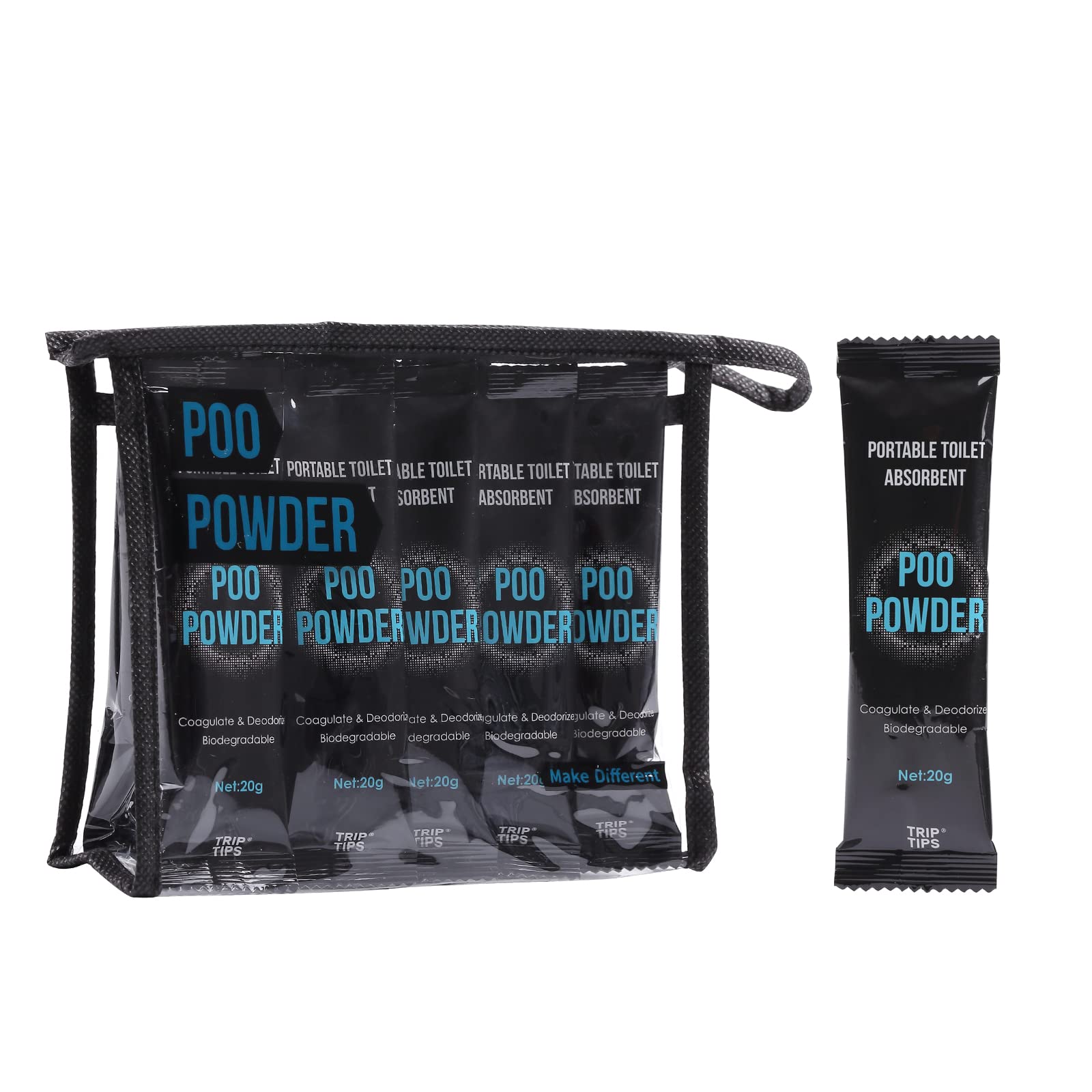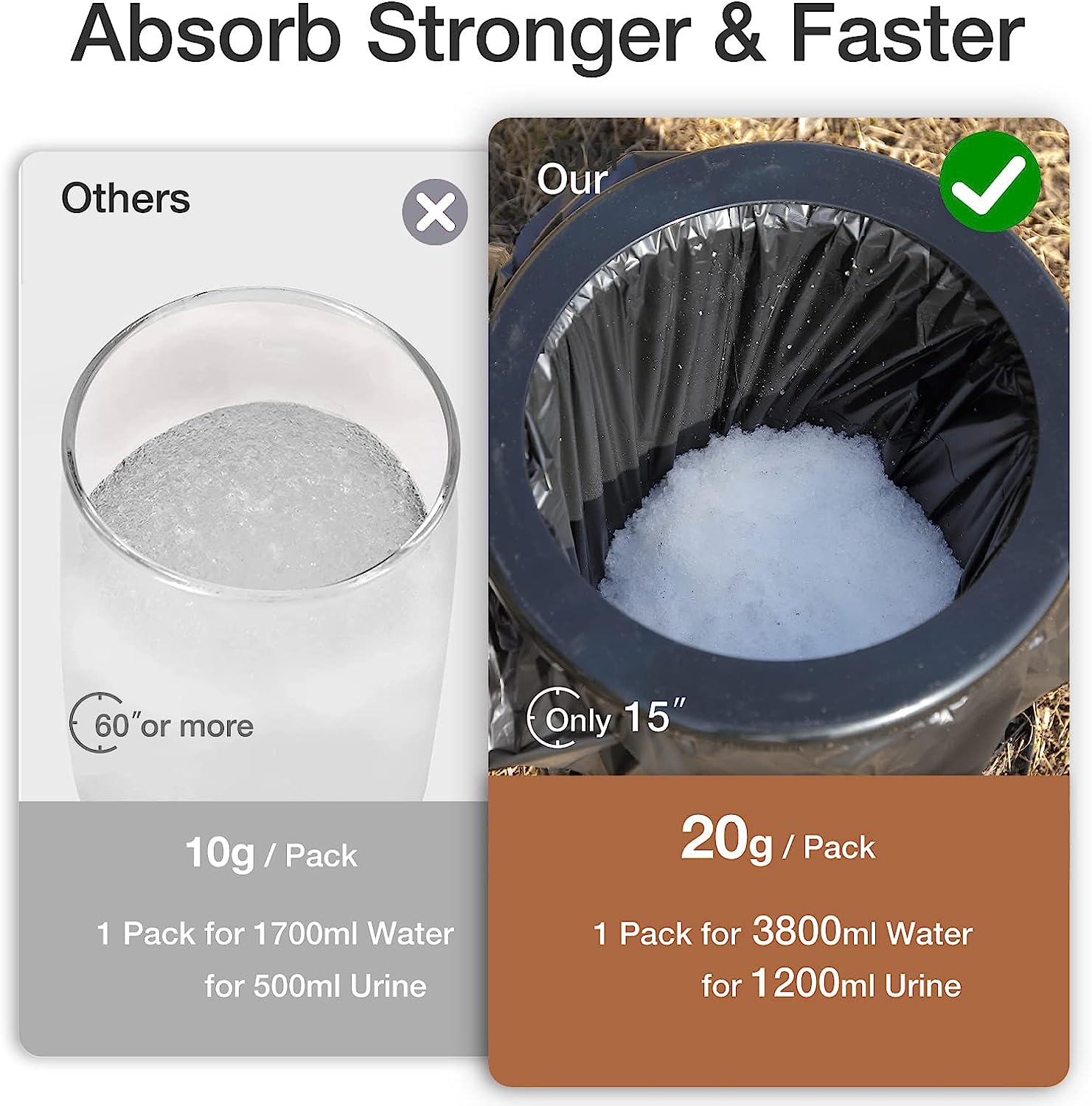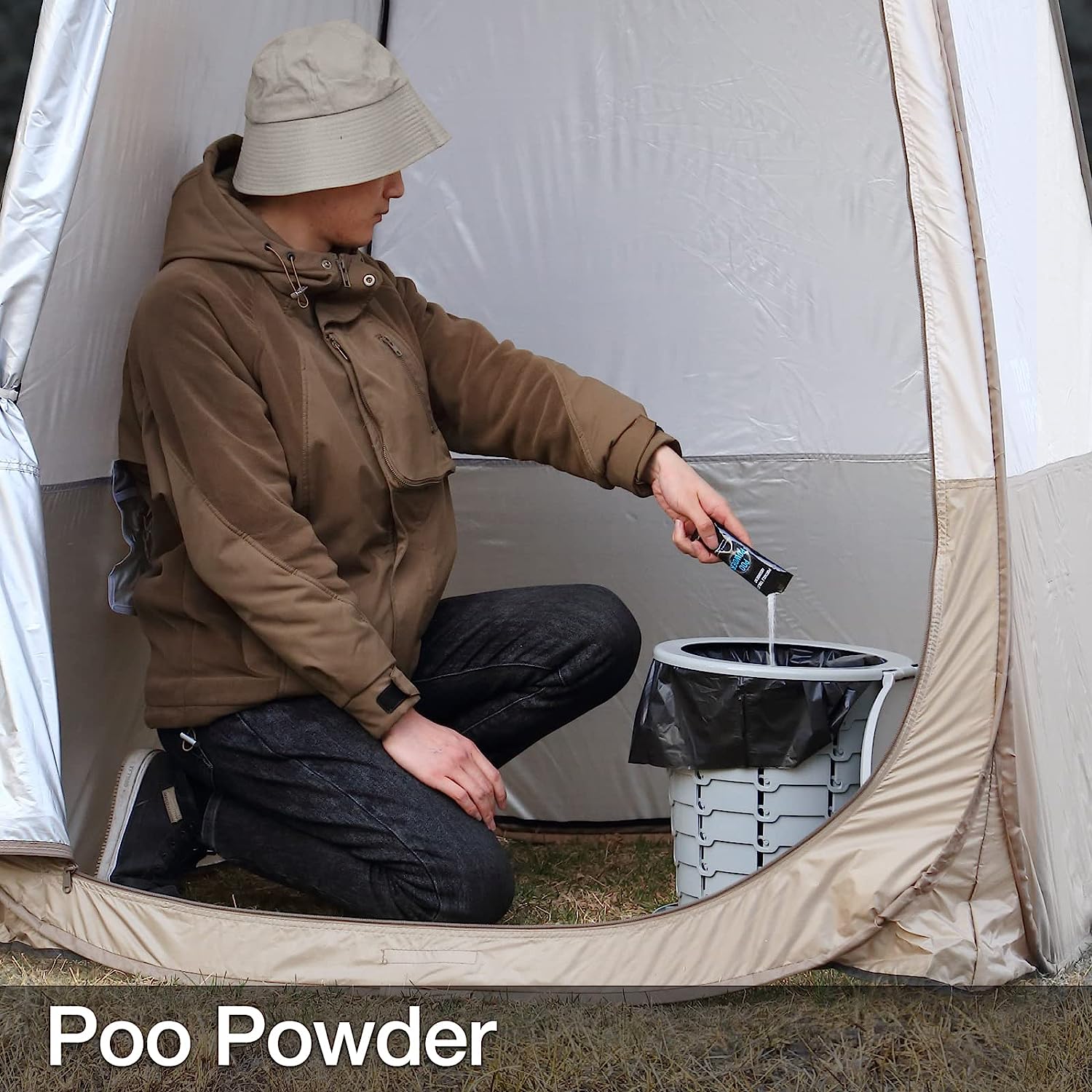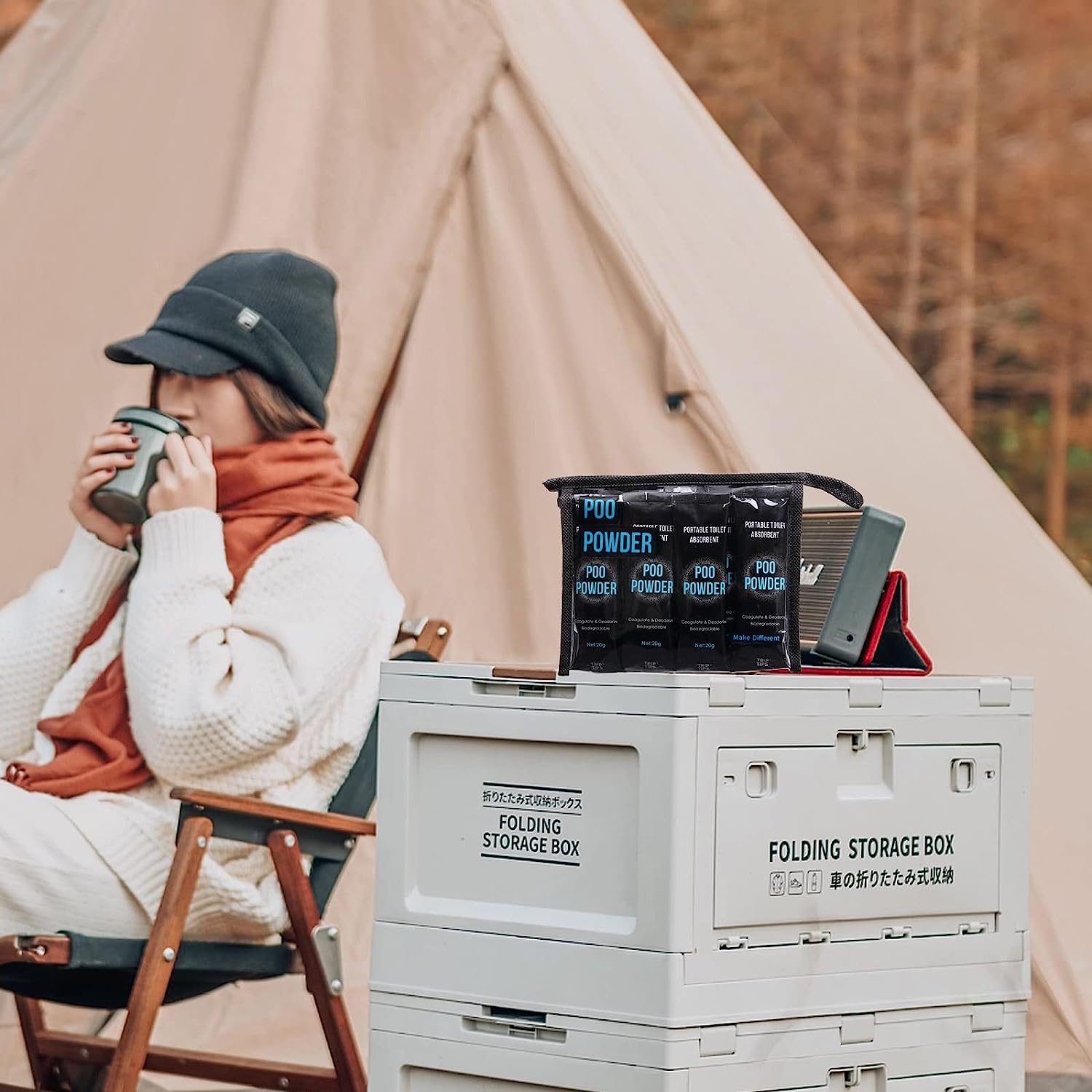 Poo Powder for Portable Toilet 20g /Pack, Camping Toilet Chemicals Quick Super Absorb, Eco Gel for Portable Toilet Chemicals Deodorant, Poop Gel Camping, Pee Gel for Camping Portable Toilet Gel 20 Pcs
---
【Farewell Mess】Never worry about mess and unpleasantness again when you're outdoors! TRIPTIPS Poo powder solidifies liquid waste, preventing spills and leaks. Simply add it to your portable toilet bag, making transportation and disposal of liquid waste easier and safer. Helps you keep outdoor activities clean and tidy. Perfect for all types of portable toilets in camping, emergency situations, or anywhere away from modern conveniences.
【Quick Super Absorb】Our eco gel for portable toilet ensures maximum efficiency. Contains 20g per package which is twice as much as others. With quick gelling formula, it magically transforms the liquid into a solid gel in no time, making it twice as fast as conventional portable toilet powder. Contains 20 grams of super absorbent polymer, so each pack can absorb up to 3800ml of water or 1200ml of urine, that's dozens or even hundreds of times its own volume!
【Deodorize】Keep your toilet fresh all the time! This camp toilet chemicals absorbs some odors and has a fresh scent to cover up any bad smells, with no irritating chemicals. Keeps you looking elegant even outdoors!
【Safe for You and Environment】For those of us who care about our environment, 100% biodegradable portable toilet gel is perfect. It is safe and non-toxic. Degrade naturally within 7 days through soil composting or within 5 days in the sun. It's an easy and effective way to reduce our environmental impact, while still getting the job done.
【Portable】Our camping toilet gel is individually wrapped, can be carried with you wherever you go! Compact packaging is easy to put in your pocket or bag. Comes with a zippered bag for neat and organized carrying. Relax and enjoy nature with peace of mind!
This product has no reviews yet.