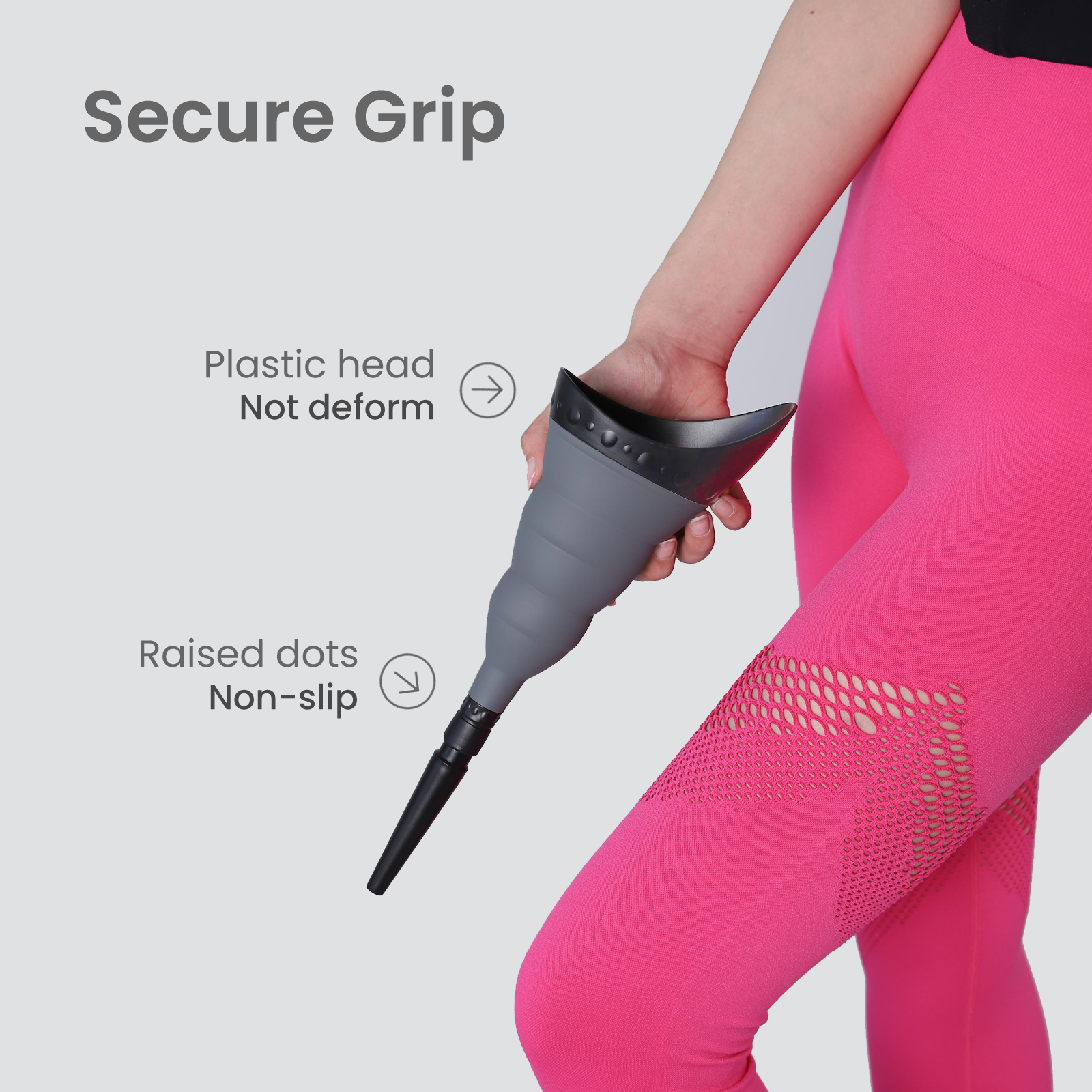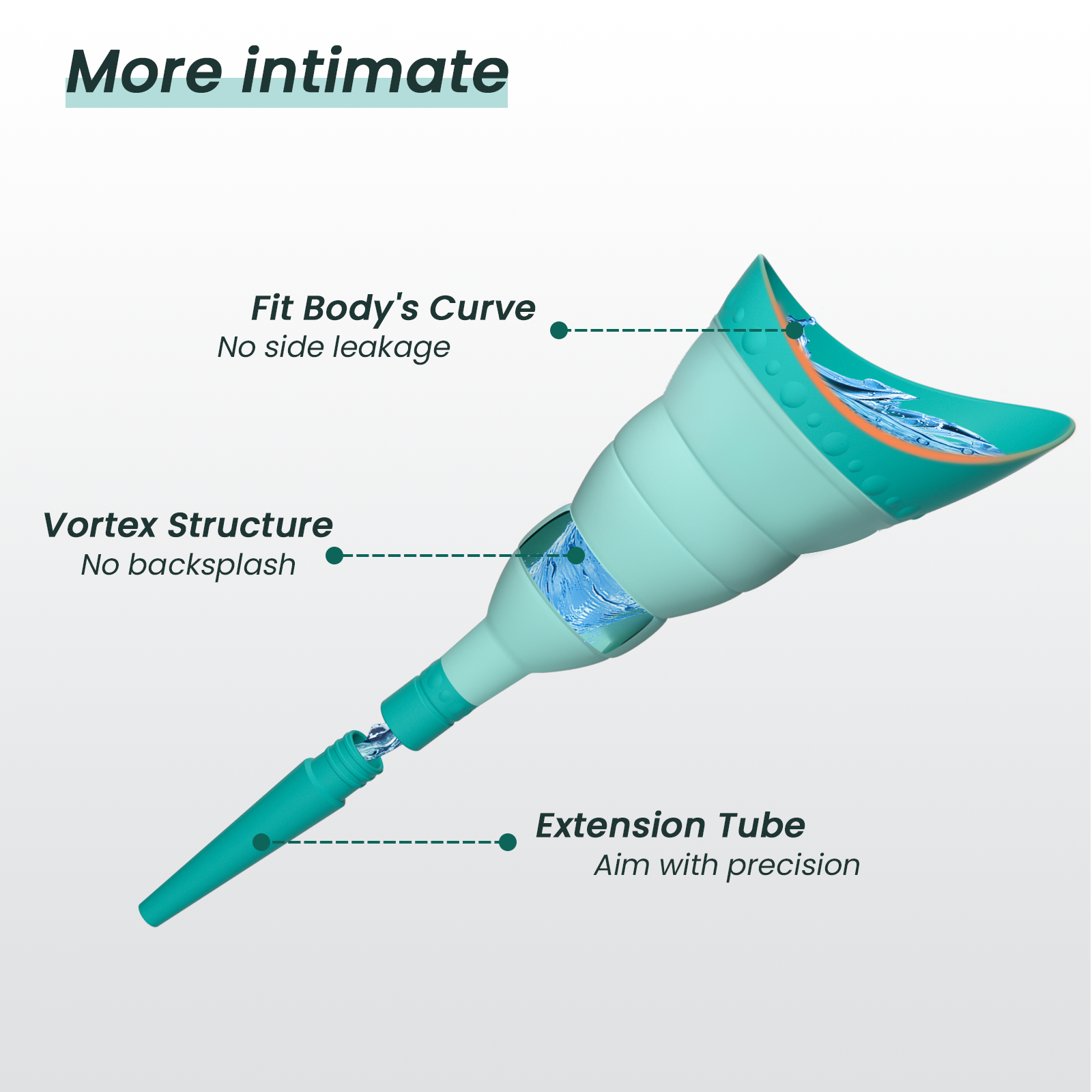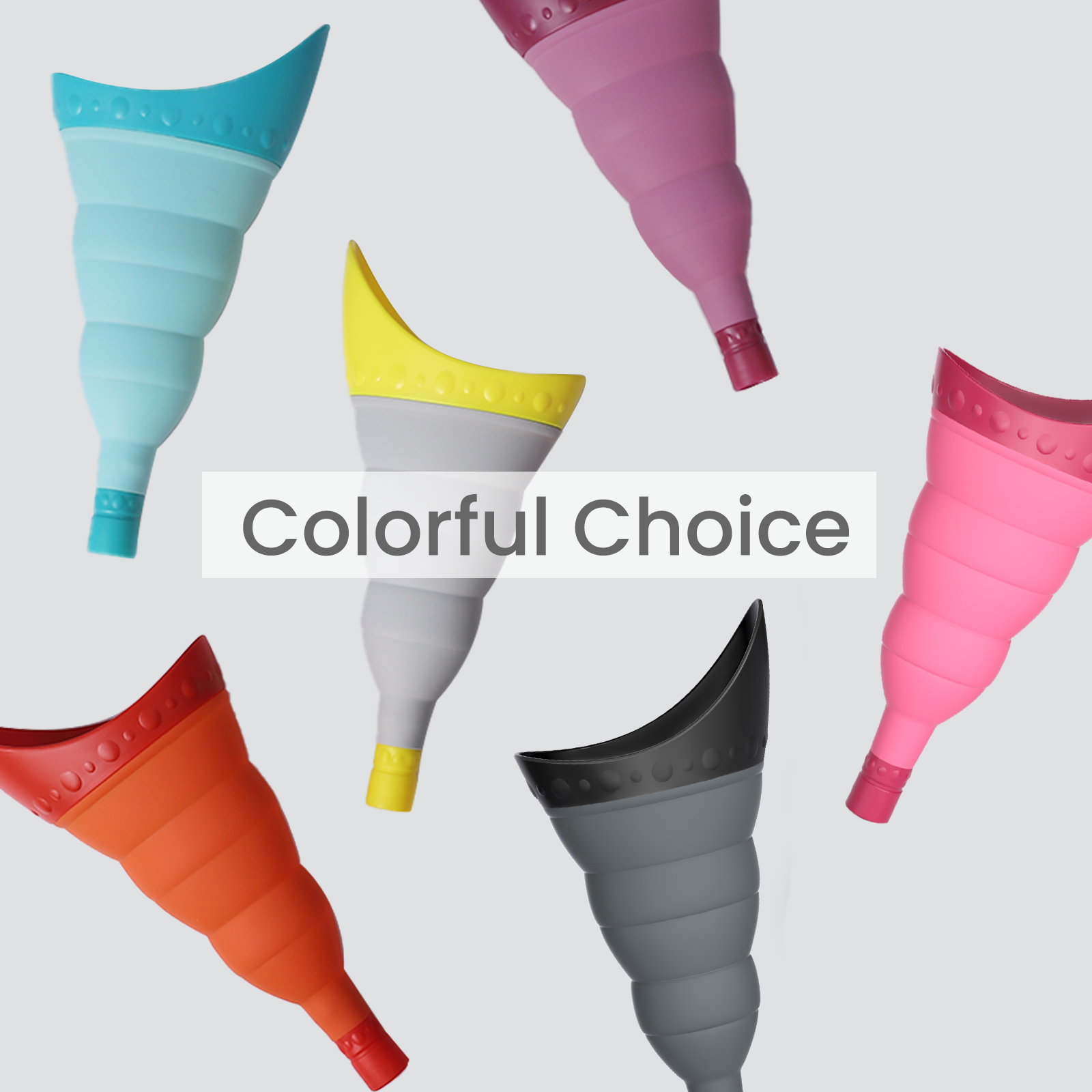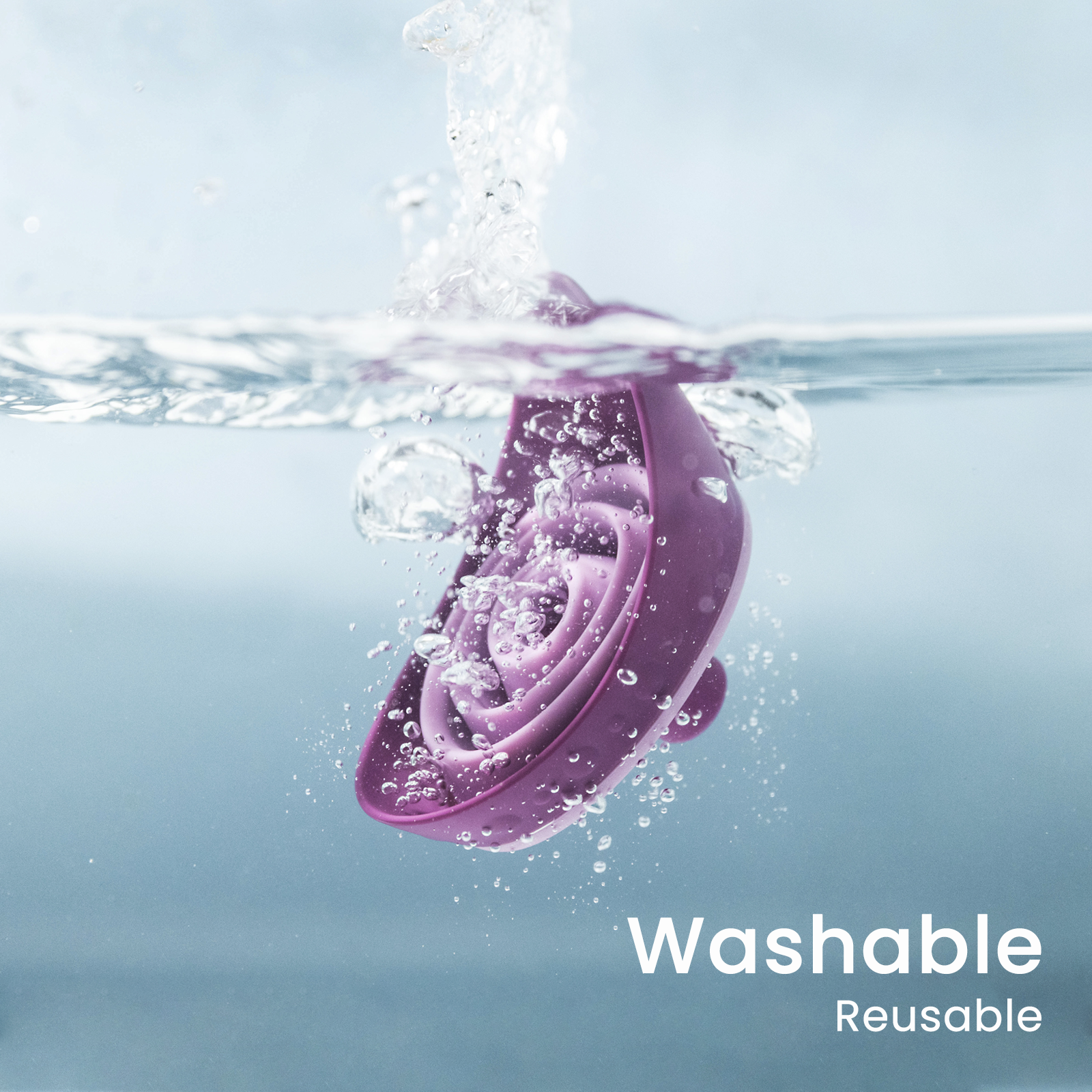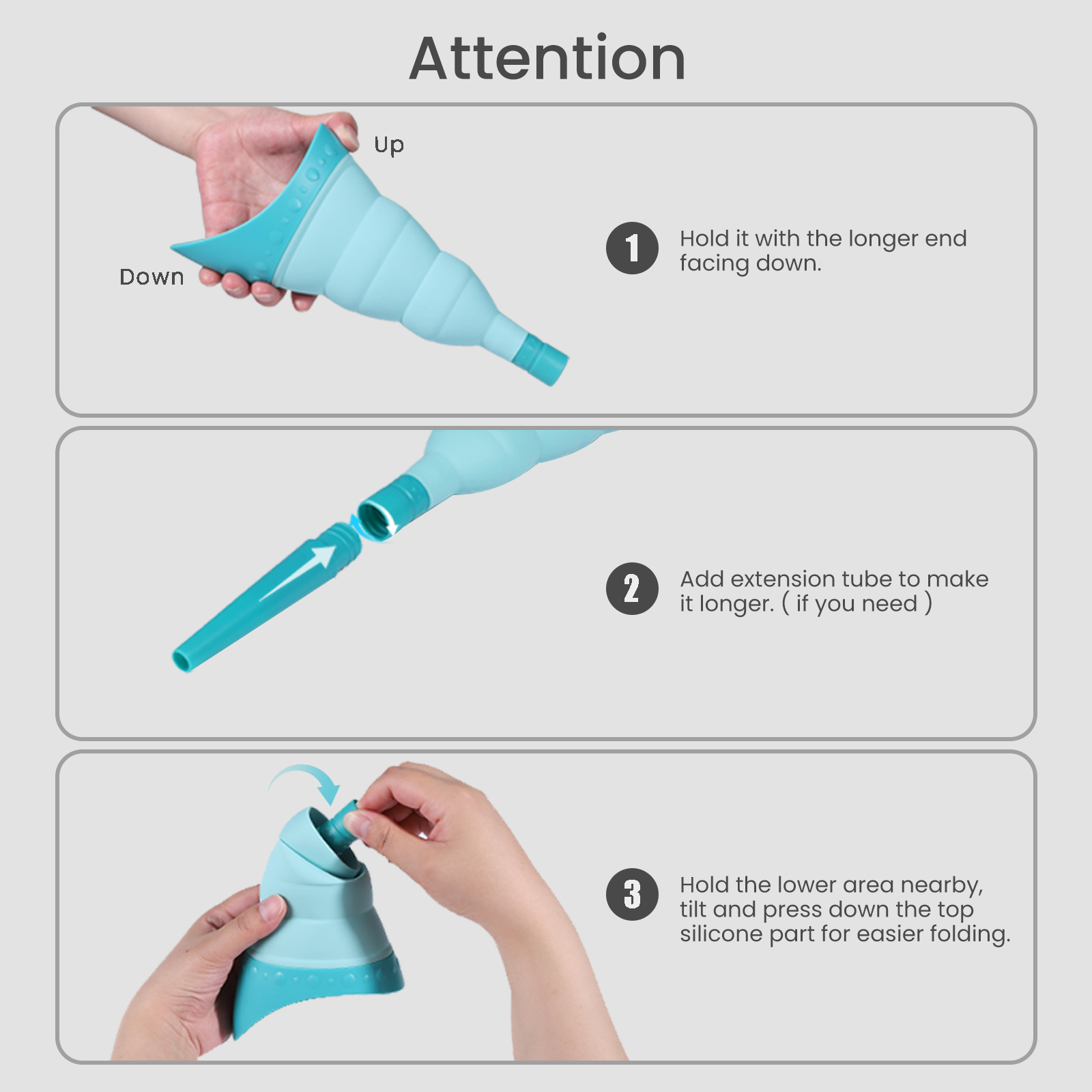 TRIPTIPS Pee Conch Foldable Female Urinal Device Portable Urinal for Women Pee Funnel for Women Travel, She Pee Cup for Women, Stand to Pee Reusable Womens Urinal Funnel with Tube and Case
---
【Foldable】TRIPTIPS' ultra-compact female urinal device is a game-changer like no other! It's truly fully foldable, shrinking by a stunning 70% afterward. Complete with a storage case, take it wherever your wanderlust leads. Imagine the freedom to answer nature's call with it. Choose from blue, orange, pink, purple, black, or yellow - a color palette as diverse as your explorations. Unfold our pee conch, unfold a fresh lifestyle!

【Secure Grip】Feel the secure grip! As we designed our women's pee funnel, we meticulously chose a sleek plastic head, avoiding the deformations that silicone can cause, potentially leading to leaks. Moreover, inspired by sea conch, our female urination device boasts circular raised dots on both the top and bottom, ensuring a non-slip hold. Confront any situation confidently, free from worry.

【Leak-proof】After numerous tests and revisions, our curve of head is designed to snugly fit your body, forming a seal that stops liquid from escaping sideways. Inspired by the vortex structure of a sea conch, it ensures a smooth and continuous downward flow, erasing worries of liquid backsplash. With a detachable extension tube, you can aim with precision, prevent splashes, and keeping your clothes and shoes clean. Thoughtful design assures ultimate comfort and reliability, just for you.

【Convenient】TRIPTIPS portable urinal for women is simplest solution for instant outdoor bathroom needs. Just relax, stand with your legs apart, hold the unfolded urinal close to your body, form a seal, aim, then go! It fits most bottles for adaptability anywhere. The biggest adventure shouldn't involve finding a restroom during travel. You can forget about using unsanitary public toilets. Whether you're outdoors, camping, or on a road trip, it's there for you anytime. Embrace the freedom!

【Safely Reusable】Say hello to hassle-free travel with our female urination device!The body is made from soft and flexible silicone, while both ends are composed of high-quality plastic, ensuring safety and a gentle touch. After each use, just give it a quick wash and pop it into the waterproof case. It's reusable! Say goodbye to the hassle of buying new ones for every trip. Enjoy sustainability – TRIPTIPS pee funnel for women is your ultimate travel essential.
This product has no reviews yet.